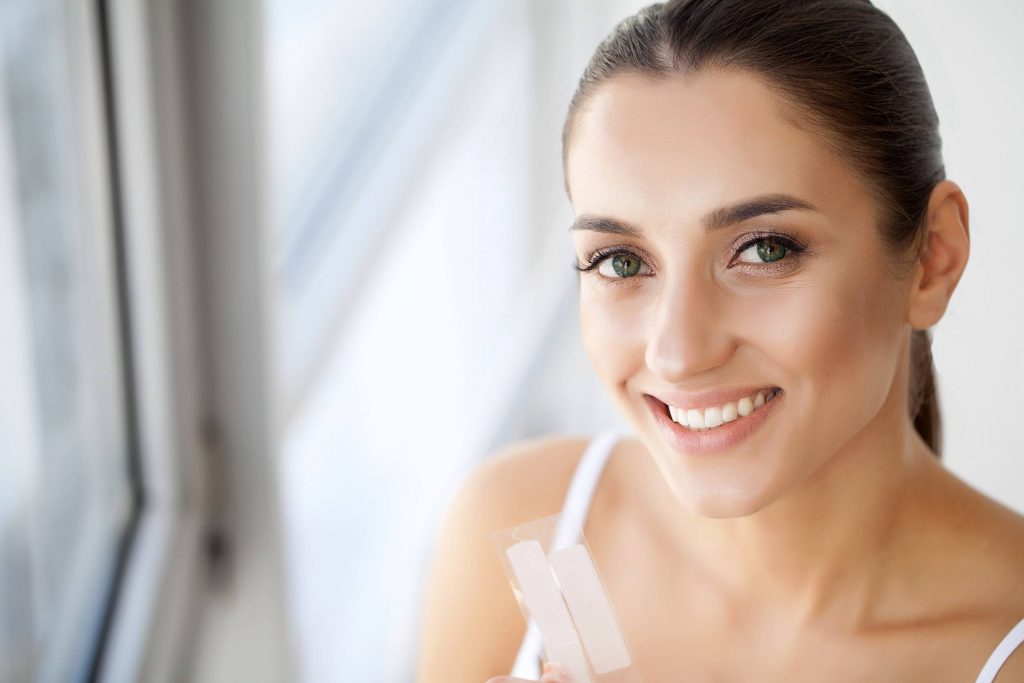 Stained, discolored, or dull teeth can be eyesores to an otherwise beautiful smile. Many individuals feeling self-conscious about their smiles seek out teeth whitening treatments to brighten the appearance of their teeth and remove stains.
Because teeth stain so easily from some of our favorite foods like soda, wine, and other substances, teeth whitening is one of the most common treatments our cosmetic dentist provides. But deciding to whiten teeth requires a lot of thought and asking some important questions.
In answer to the above question (are teeth whitening strips safe?), yes they are! Such strips use bleach or peroxide that lightens the surface color of teeth for an overall whiter appearance. Each kit comes with its own set of instructions for how long the strips should be worn to ensure that they don't damage the enamel or make teeth feel too sensitive. Be sure you follow the packaging's instructions and avoid teeth whitening strips with chlorine dioxide that will erode enamel little by little.
Read other commonly asked questions about teeth whitening below when you're considering this cosmetic treatment to remove teeth stains!
What are my options for whitening or bleaching teeth?
Your first decision when it comes to teeth whitening treatments is to decide whether or not to receive professional treatments or try over-the-counter options. Store-bought products do offer greater affordability but at the cost of less than perfect and sometimes slower results.
Over-the-Counter Teeth Whitening Strips or Kits: Such whitening strips and kits can be purchased at your local pharmacy and are the most cost-effective treatment. However, not all teeth stains are on the surface alone. For more intrinsic stains under the enamel, these over-the-counter products won't get you the complete results you want.
Teeth Whitening Toothpaste: We recommend using teeth whitening toothpaste to maintain the brightness of already treated teeth. For patients relying on a whitening toothpaste alone, results will vary and not to the degree that other treatments offer.
For more consistent and long-lasting results, professional teeth whitening is the way to go. At Lucille Dental's office in Wasilla, AK, we offer a professional teeth whitening program for only $99 that whitens teeth in as little as 30 minutes.
In-Office Teeth Whitening:Visit Lucille Dental for our 30-minute teeth whitening procedure that can be completed within just a single appointment. The procedure is virtually painless and is proven to brighten teeth by 2-3 shades.Plus, you'll receive a whitening pen to take home with you if you ever need to touch up certain spots! Get great results in less time, all for under $100.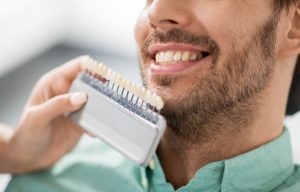 Are teeth whitening kits bad for your teeth?
Similar to the question, "Are teeth whitening strips safe?" most whitening kits are safe to use, but still require some caution on your part. Always read the labels and never leave the strips or trays in longer than is required.
The potential danger behind such treatments comes from unsafe chemicals (only used in a handful of products) and too long exposure to components that could damage enamel. However, by following the instructions provided in the kit or by your dentist clearly, you'll have nothing to worry about.
Feeling some sensitivity after or during treatment is common among patients no matter which type of teeth whitening product you use. Your dentist may recommend a sensitive toothpaste to use during treatment, as well as avoiding food and drink that is too hot or too cold. This would only be a cause for concern if sensitivity continues long after treatment ends, in which case contact your dentist for further examination.