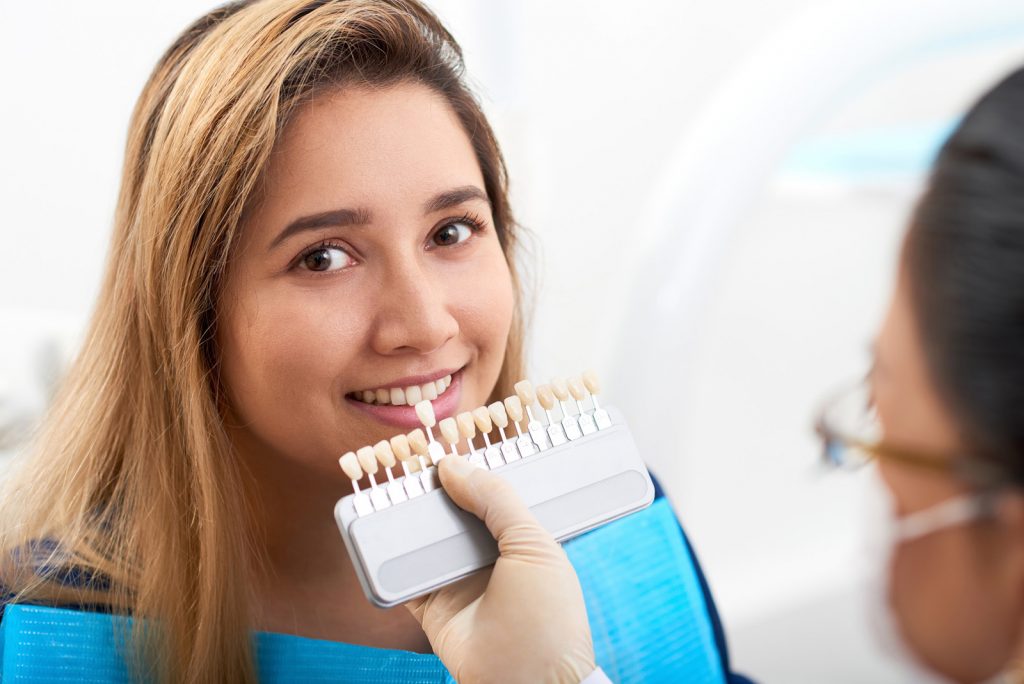 Want to look your best for a big event this summer, but find yourself hiding your smile? Many patients seek out cosmetic dental treatments at our family dental center for a number of reasons: stained teeth from years of drinking coffee and red wine, misaligned or crooked teeth, chipped teeth, large or small tooth gaps, etc. What they may not realize, however, is just how many cosmetic issues can be resolved with dental veneers.
Veneers are thin layers of porcelain, ceramic, or composite resin placed on the front of existing teeth to improve their appearance. This can either be done in a single visit to our cosmetic family dental office where composite resin veneers are bonded directly to the tooth's front surface, or may require two visits if a patient chooses to get ceramic or porcelain veneers. In this instance, our dentist will create a mold of teeth which technicians at a dental laboratory will use to create the permanent veneers.
Discover the benefits behind this cosmetic treatment and talk with our local Wasilla family dentist when you're wanting to improve the look of your smile!
Veneers can be a solution when teeth whitening fails to work.
Unfortunately, some discolored teeth may not see the brighter results you were hoping for when you invested in teeth bleaching kits or professional teeth whitening trays. Stains may lie deeper under the surface and require a more powerful whitening agent or may not even brighten with that.
Dental veneers, on the other hand, can give you that brighter appearance no matter if tooth stains are intrinsic or extrinsic. Their results are immediate and can last for years. Porcelain veneers will be more impervious to future staining than their composite counterparts.
Minor misalignments can be covered up with veneers.
While it is important to note that veneers are not an orthodontic treatment like braces or Invisalign, they can be used on a slightly crooked tooth to make it appear straight. More serious misalignments like an extreme over or underbite or a whole row of crooked teeth would be best left to treatments that actually shift and move teeth.
However, for that one crooked tooth that just doesn't quite fit into place, a veneer can cover the issue if the tooth doesn't pose a big problem to your bite.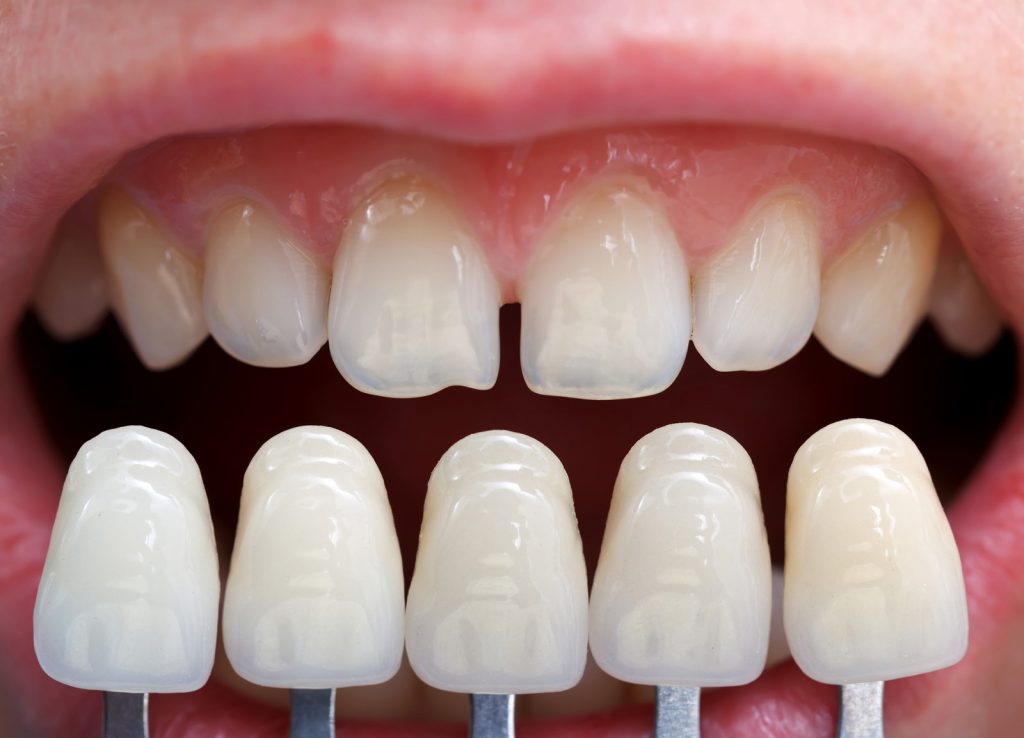 They fill in the gaps.
Close the gap between your front teeth with natural-looking porcelain veneers! Again, composite resin veneers are an option, but porcelain veneers have a longer-lasting durability and better resemble actual teeth.
For smaller tooth gaps, two veneers may be all you need to reduce a gap, while larger gaps may require four or six veneers to balance out your smile.
Porcelain veneers can lengthen small or chipped teeth.
Smaller teeth may make your smile look disproportionate or cause more gaps between teeth. But this is just one more issue that veneers can resolve! A porcelain veneer that fits closely with the size of other teeth can be put in place over small or short teeth to lengthen and/or widen its shape.
Teeth that have worn down or received significant chips can also benefit from such veneers to look more consistent with the rest of your smile. Veneers will help strengthen those weakened teeth as well.