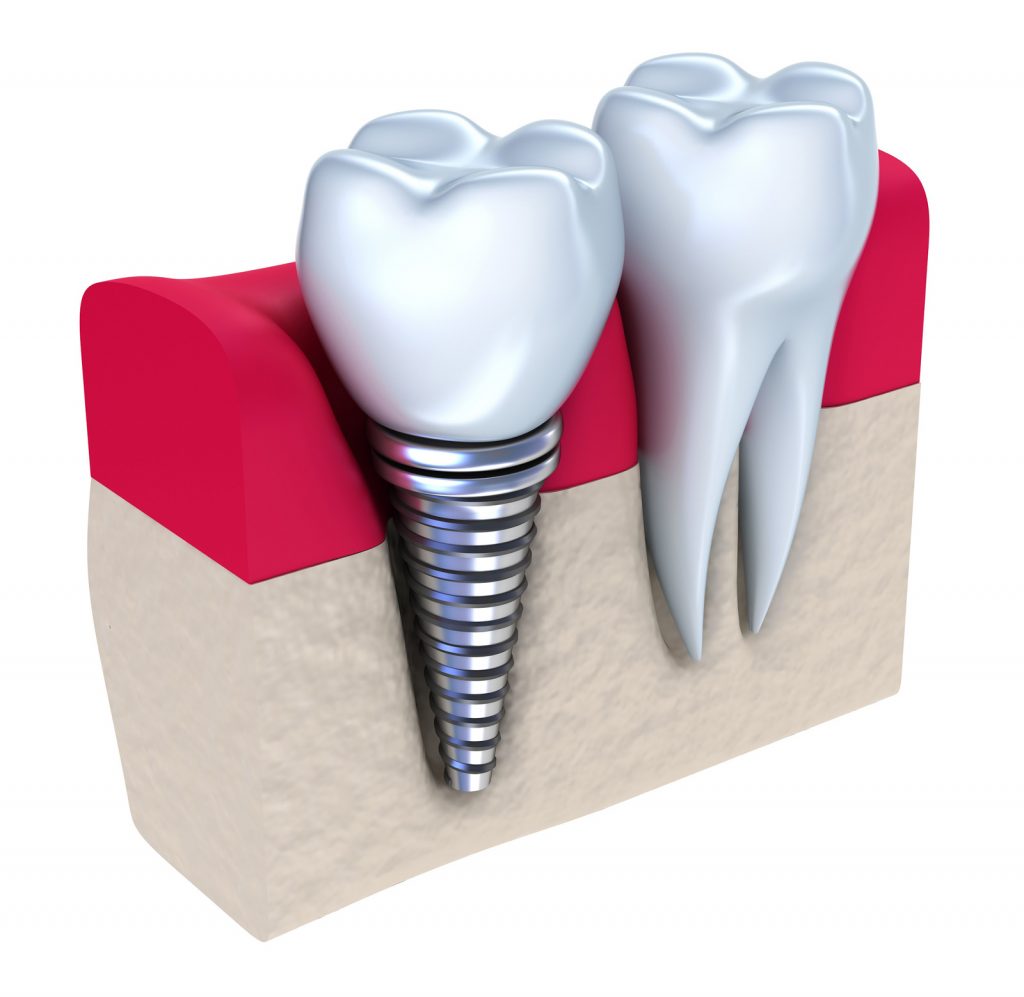 With so many options and advancements in dentistry, what will be the best choice for you to replace your missing teeth? For many patients, that answer is dental implants, or a small titanium shaft fused to your bone that's capped with a tooth crown, bridge, or dentures.
Whether you're considering tooth implants or don't even have them on your radar, we'll walk you through why this treatment can be so effective and beneficial. Getting you your smile back is just one of the many benefits behind this restorative dental procedure. But for more information, talk with your local family dentist about this advanced dentistry treatment.
Replace a Single Tooth or Multiple Teeth
Tooth implants are versatile in function, not only for replacing a single missing tooth, but also several teeth if needed. One dental crown can be placed on top of the implant's screw or rod, as can a crown attached to a tooth bridge. Partial or full dentures can attach to the implant as well to replace any number of teeth missing.
Preserve the Bone and Facial Structure
When a tooth is removed, the bone structure that once held in the tooth will gradually begin to deteriorate without the stimulation the tooth once provided. Remaining teeth will begin to shift and a patient's facial muscles may begin to cave in without the needed bone structure to support them.
This is one area where implants can prove most helpful. By surgically placing the implant into the bone, the bone receives the stimulation it requires to maintain its structure.
Stays Securely in Place
With a tooth implant acting as an anchor for dental crowns, dentures, or tooth bridges, these tooth replacements won't jiggle around or come loose. They remain firmly attached to the top of the implant with what's called an abutment. This is a small part that connects the inserted implant with the crown and fills the gap in your gums that the original tooth left behind.
Because the tooth or teeth replacement doesn't move around when you chew food or talk, implants help replacements to feel more natural.
Won't Damage Other Teeth
When compared with regular tooth bridges, dental implants won't require neighboring teeth to support itself. Tooth bridges that don't attach to an implant, on the other hand, require remaining teeth to act as their anchor. This can weaken the anchor teeth over time.